What is the InnovAId hackathon?
The InnovAId Hackathon is an event where you will form a team with medicine students, AI students en experts. You will engage in brainstorming sessions to solve a healthcare problem using AI. You will leverage your skills and knowledge by following workshops, listening to guest speakers, networking and hacking with your team.
How do you solve a challenge?
The Innovaid hackathon is about healthcare challenges that have the potential to be solved by using AI techniques. Each team will be provided with a dataset corresponding to their challenge. The participants with data science expertise can use this dataset for training and constructing AI models, which can then be applied to tackle the healthcare issue at hand. Meanwhile, those with healthcare expertise will evaluate the AI solution and determine the most suitable and pratical AI model for healthcare applications.
When and where is the hackathon?
The hackathon will take place on the 17th and 18th of November. It is a global event scheduled across three locations: Utrecht, Lisboa, and Kyiv. At each location, teams will be assembled to tackle various challenges on-site. The international teams will compete against each other and  the top-performing team will claim the prize.
Can I apply for the hackathon?
The hackathon is designed for people who are either students or staff members working in the fields of healthcare or computer science.
What are the challenges?

The InnovAId hackathon's challenges revolve around current healthcare issues that could be resolved through computer science.  There are several challenges that you and your team can work on. Do you want to know more about the different challenges? Click on the button for more information!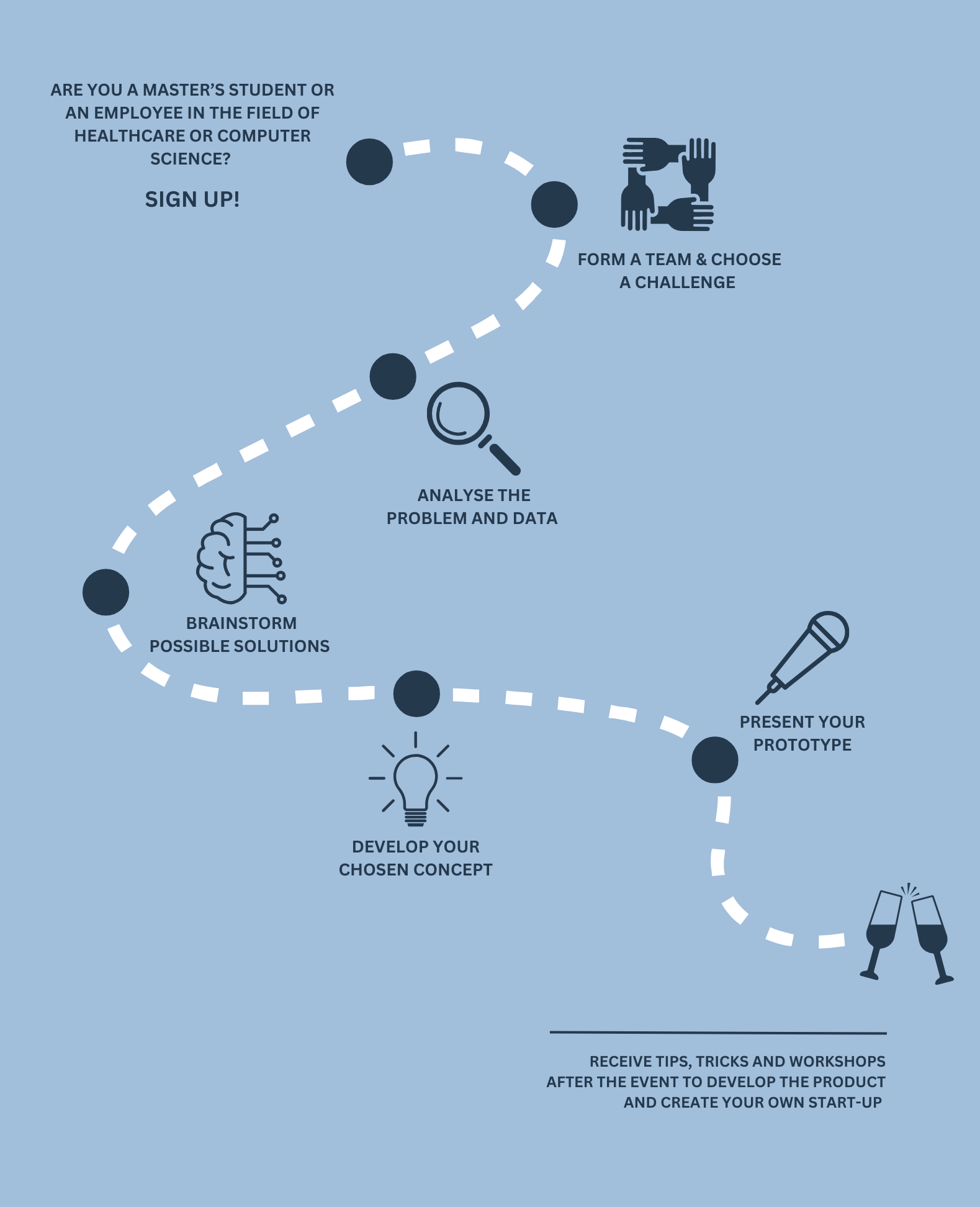 What does the program contain?
The program provides an extensive array of activities, primarily focused on hacking a healthcare challenge. Participants can participate in sessions featuring inspirational speakers, workshops, and presentations throughout the program. Click on the button for more information!